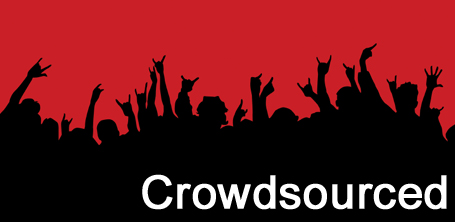 Examiner.com: Crowdsourcing is a phenomenon that is gaining fast acceptance in the business community and beyond. It has the potential to affect business quite fundamentally and can usher in radical changes to business models and business processes everywhere.
Crowdsourcing is a method that involves and uses "crowds" (i.e., large, undefined, randomly distributed, undirected, unsupervised groups of people) to performs tasks and accomplish goals.
Here are 2 live examples of successful crowdsourcing:
MOBILE PHONE DESIGN
As recently as April – June 2009, LG crowdsourced the design of their next mobile phone. In a job posted to crowdSPRING in April 2009, LG has issued a challenge to people everywhere: Design the future of mobile communication device. Here is what the listing actually said:
"Predict what's next. What do you think mobile phones should look like in 2, 5, or 10 years? We are asking for your help. We're NOT looking for a long list of specs or phone ideas that already exist. We're looking for a cool new concept or "big idea" supported by usage scenario illustrations."
AUDITING EXPENSES FILED BY YOUR MEMBER OF PARLIAMENT
The U.K. newspaper – Guardian – recently launched a crowdsourcing application called "Investigate your MP's expenses".
The landing page says it all: "Join us in digging through the 700,000 documents of MPs' expenses to identify individual claims, or documents that you think merit further investigation. You can work through your own MP's expenses, or just hit the button below to start reviewing. (Update, Thurs evening: More added now and more coming all the time. Check back if you haven't found your MP yet)."
Each MP's expenses and claims are presented as a set of images, and users can determine what entries there are on a page, and decide whether the page is unimportant, interesting, "interesting but known" or worthy of investigation.
As of June 18th, the site had 77252 pages of documents, of which 23891 are unreviewed. Click here to launch it.
To read on more about other examples of crowdsourcing, please read on here.