Partners
Smålån uten sikkerhet...
Statistics
---
Total online: 0
Guests: 0
Users: 0
Home » 2011 » March » 17 » iMinds Learning on the Go
---
15:43
iMinds Learning on the Go business idea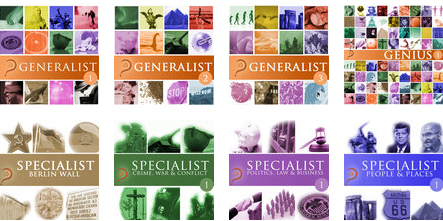 iMinds offers 8-minute audio books that deliver bursts of knowledge on an array of topics through their iPods and other MP3 devices. MindTracks are designed to be a well-rounded subject overview of a general knowledge topic.
iMinds researched and found that adult attention spans lapse approximately every eight minutes. This was an optimal length of time to get a concise overview on a new topic to increase spheres of general knowledge. iMinds's new audio book format combines high-quality and heavily-fact checked research by award-winning writers with entertaining production that includes top voice-over artists and sound-scapes that engage and entertain listeners as they learn about new topics.
Perfect general knowledge companion for the time-poor, knowledge-thirsty and savvy MP3 user
Culture & Music | Views: 1386 | Added: admin | Rating:

0.0

/

0

Please leave feedback on business idea iMinds Learning on the Go, we are very grateful.